San Francisco Zen Center-Workshop: Architectural Awareness in Buddhist Practice
October 13, 2012 @ 1:30 pm

-

5:00 pm

$40.00
San Francisco Zen Center
Presents
Workshop
Architectural Awareness in Buddhist Practice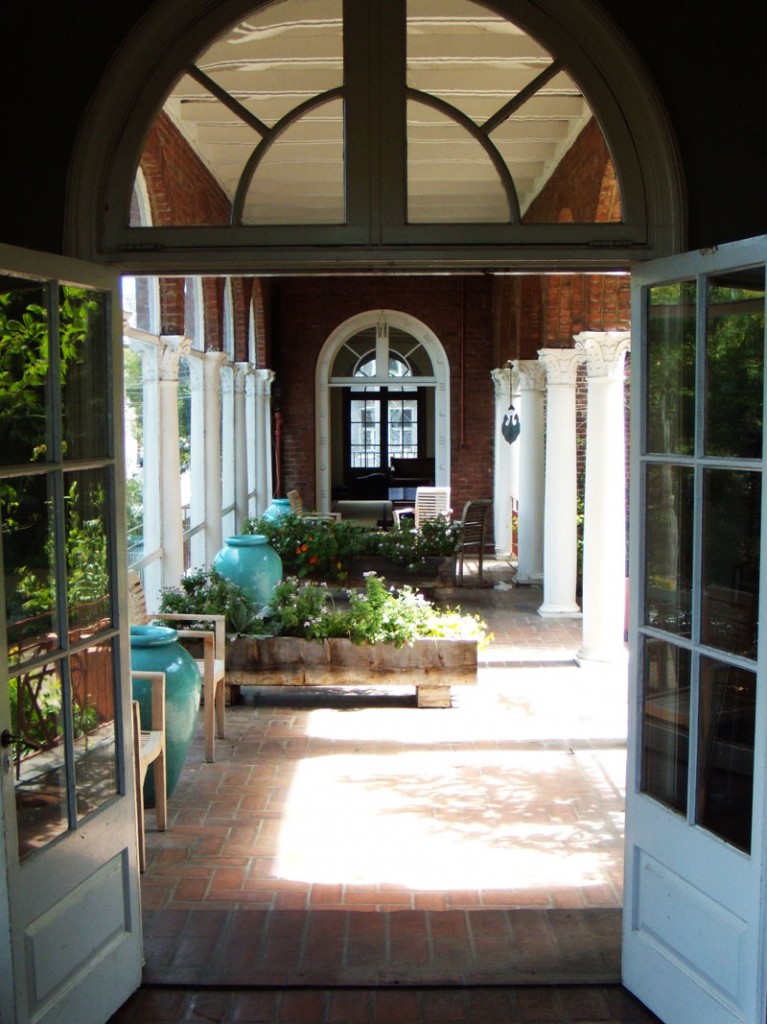 What meaning is carried by the built environment, and how does it influence the most basic levels of our shared and individual lives? This workshop was created by architects, Buddhist practitioners and yogis to explore the awareness of built form as a spiritual, meditative practice as ancient as shelter itself.
For beginners, the workshop will present ways to more mindfully and clearly perceive built forms, and understand and discuss inherent layers of meaning. People already familiar with this kind of perception will have a chance to deepen their skills by applying them to a masterfully conceived historic structure and explore their discoveries with others.
Using the exemplary Julia Morgan building at 300 Page Street, participants will be offered specific exercises in mindful sense awareness of, and connections between, physical and psychological forms. Facilitators will then guide smaller groups to apply those skills to specific spaces in the building where participants will be asked to record their experience in a way that suits them; for example, drawing, dance or movement, trope, sounds or song, phone images, or video recordings to name a few. With the help of the facilitator, members of each group will have an opportunity to share what they have perceived and created, and explore how sense impressions can build into larger concepts, perceptions, experiences or meanings.
The workshop will close with a plenary session to discuss larger themes that may include the intentions of the building's designer, spiritual aspects of form and space shaping, western versus eastern concepts of space, sacred versus secular structure, culture and reuse of the building, or other threads that emerge in discussion.
Please come prepared to loosen up and think expansively, creatively, playfully. Please wear loose-fitting clothing appropriate to yoga, movement, meditation and treasure hunting. Though basic materials such as paper and pencils will be provided,  you are welcome to bring other favorite media.
SHOSAN VICTORIA AUSTIN is a Dharma teacher at San Francisco Zen Center and an Iyengar yoga instructor certified to train teachers.
CHRISTOPHER SHELTON is a lay ordained Zen practitioner, LEED A.P. architect & designer, and visual artist.
KARIN PAYSON is a yoga practitioner, LEED A.P. architect, and the principal of KPa+d, a design-oriented, San Francisco-based architectural firm.
GALEN CRANZ is an Alexander practitioner, a Doctor of Sociology, a professor, author, and researcher of body-conscious awareness and design.
GLENN LYM has a B.Arch degree and a Ph.D in Social Psychology.  He has been helping people build their houses for over 40 years and produced a series of informal videos on Bay Area Architecture.  He left Dharmadathu, the Tibetan Buddhist sangha in the 1980's.