480 North Arroyo Blvd
Pasadena, CA
(626) 449-9144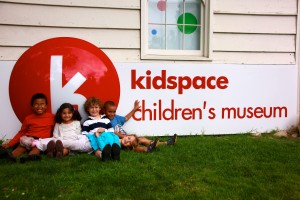 Children's museums are a wonderful place to learn, grow, and have fun! We believe in giving our guests hands-on experiences that are relevant and inspiring. Famous statesman, philosopher, and inventor Benjamin Franklin said, "Tell me and I forget. Teach me and I remember. Involve me and I learn." We involve guests in the process of learning.
Our mission at Kidspace is to promote education and enrich the lives of children, families, and the community through interactive experiences in science, art, and the humanities.
To help us achieve this, we live by the following core values:
Respect—We respect our guests by asking their opinions and listening. We also respect our guests and embrace diversity.
Integrity—We do what we said we will do even when it is not the easy thing to do. We want to be transparent with our finances so our investors know how they are making a difference.
Safety—The safety of our guests comes first. We have a safe environment where young minds of all ages can explore, learn, and have fun.
Experiential Learning—Education is the core of who we are. We believe that when learning becomes fun, the learner does so willingly.
Julia Morgan Day
Sunday, October 14 
 2:00 PM
Join in at a workshop in toy house building and explore how the architect, Julia Morgan, built the famous Hearst Castle. No huff, puff or rain will destroy your toy house as you learn to use Julia's concept of reinforced concrete.
All of this in celebration Julia Morgan (January 20, 1872 – February 2, 1957), a famous American architect. The architect of over 700 buildings in California, she is best known for her work on Hearst Castle. She built the first Reinforced concrete building on the west coast. She was the first woman to graduate with a degree in Architecture from École Nationale Supérieure des Beaux-Arts. Throughout her career, she also designed multiple buildings for institutions that served women and girls like the historic YWCA building in Pasadena near City Hall.